Thuraya Standard Prepay Plus SIM Card
Thuraya Standard Prepay SIM card comes with 10 units of airtime and is valid for 1 year. It offers the same call rate across all the entire Thuraya coverage area. The Activated services are voice, messaging, GmPRS data, and voicemail.
The Thuraya Prepay SIM card is the best option if you wish to purchase prepaid airtime rather than sign up for a postpaid-monthly account contract. The Thuraya Prepay SIM card is required to purchase scratch codes vouchers.
Coverage Area: Africa, Middle East, Europe, Central Asia, India, Australia
---
Thuraya airtime service offers a wide range of services including voice, data, fax, short messaging and location determination.
Account Validity
Initial account validity is 1 year effective the first call. SIM card is cancelled if the first call is not made within 6 months from the date of activation.
Annual Renewal Fee
All prepaid Thuraya SIM cards have an annual fee. This fee is automatically deducted by Thuraya from your prepaid account balance on the anniversary of the activation of your SIM card. See below the amount of the annual fee.
Usage per Year Annual Renewal Fee
Less than 1500 units: 39 Units – Equivalent $39.00
More than 1500 units Free
Grace Period
Subscriber is given 90 days grace period after SIM card expiry date to renew the account. During grace period, incoming calls are possible but not outgoing calls.
If the account is reloaded within the grace period, the existing balance will be restored.

If the account is NOT reloaded within the grace period, the entire unused balance will be reset to zero and the account will be permanently deactivated.
---
Call Rates
Calling from Thuraya to Thuraya - 0.99 units/min

Calling from Thuraya to Band 1 Countries - 1.49 units/min

Calling from Thuraya to Band 2 Countries - 4.99 units/min

Calling from Thuraya to Band 3 Countries - 8.00 units/min

Calling hard to reach destinations, such as some small pacific islands - 4.99 units/min

SMS - 0.49 units/message

Voicemail - 0.99 units/min

Data/fax - same as calls

GMPRS data - 2.85 units per Mb, billed in 10kb increments

Calls are billed in 60 second increments

No charge to receive calls & text messages
DESTINATIONS
Band 1 Countries: All Countries not on Band 2 or 3 lists.
Band 2 Countries: Cuba, East Timor, Globalstar, Inmarsat Legacy Services (A, B, M, mini M)
Band 3 Countries: Ascension, Cook Is, Inmarsat (GAN, BGAN, FBB, GSPS), Iridium, Kiribati, Montserrat, Nauu Is., Niue, Western
---
COVERAGE MAP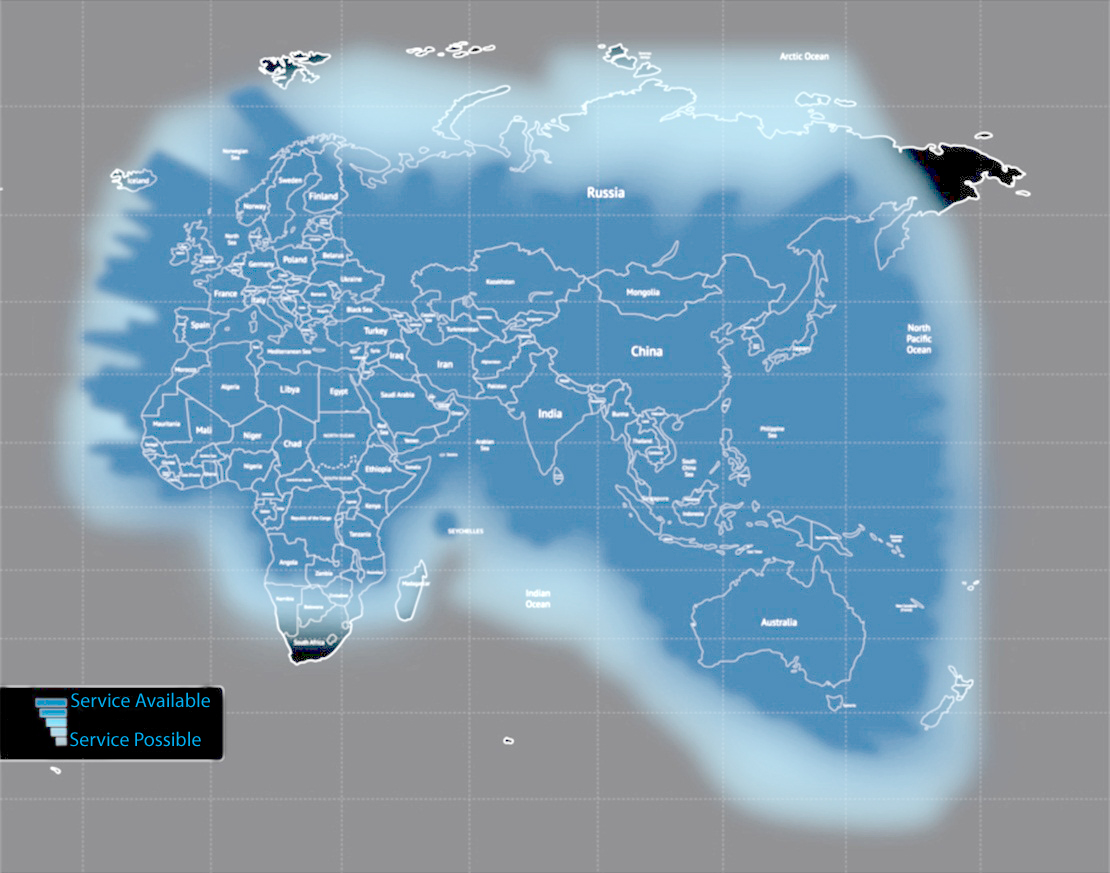 Product Reviews
This product hasn't received any reviews yet. Be the first to review this product!