Thuraya Nova Prepay Plus SIM Card
Thuraya NOVA SIM card comes with 20 units of airtime and is valid for 2 years. Thuraya Prepay NOVA plan offers highly cost effective calling rates from a select group of countries in Europe, Africa and Asia. The Activated services are voice, messaging, GmPRS data, and voicemail.
Review the List of the NOVA countries in which you can make cheaper calls from using your NOVA SIM. You will be able to use your NOVA SIM in other countries, however the call cost is higher.
Your Thuraya Prepay NOVA account can be refilled at any time by using scratch code vouchers in several denominations starting as low as 20 unit
Coverage Area: Africa, Middle East, Europe, Central Asia, India, Australia
---
Account Validity:
Initial account validity is 2 year effective first call. SIM card is cancelled if the first call is not made within 6 months from the date of activation.
Annual Renewal Fee
All prepaid Thuraya SIM cards have an annual fee. This fee is automatically deducted by Thuraya from your prepaid account balance on the anniversary of the activation of your SIM card. See below the amount of the annual fee.
Usage per Year Annual Renewal Fee
All amounts of usage: 15 units
Grace Period
Subscriber is given 90 days grace period after SIM expiry date to renew the account. During grace period, incoming calls are possible but not outgoing calls. During this time you can recharge and Thuraya will then automatically deduct the fee, giving you another 12 months validity on your SIM card.
If subscriber fails to renew the account within the grace period, account will be deactivated.
---
NOVA Sim Card Call Rates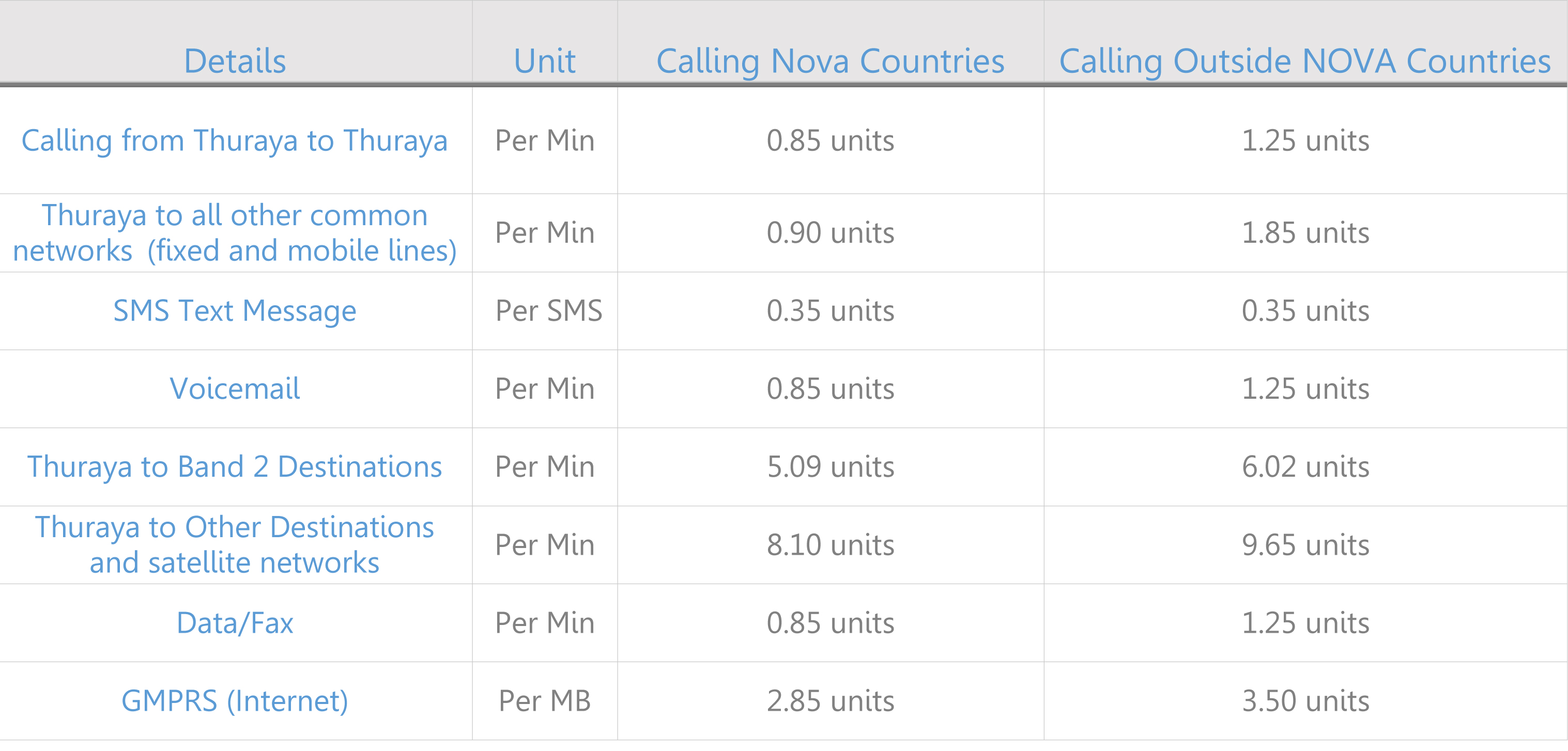 *Calls billed in 60 second increments
*No charge to receive calls & text messages
Destinations
Band 2 destinations are as follows: Cuba, East Timor, Globalstar, Inmarsat A, Inmarsat B, Inmarsat M, Inmarsat mini M.
Other Destinations:are defined as: Ascension, Cook Is, Inmarsat BGAN, Inmarsat BGAN HSD, Inmarsat B-HSD, Inmarsat M4-HSD, Iridium, Kiribati, Montserrat, Nauu Is., Niue, Western Samoa, Sao Tome, Soloman Is., St. Helena, Tuvalu, Vanuatu, Wallis and Futuna.
---
COVERAGE MAP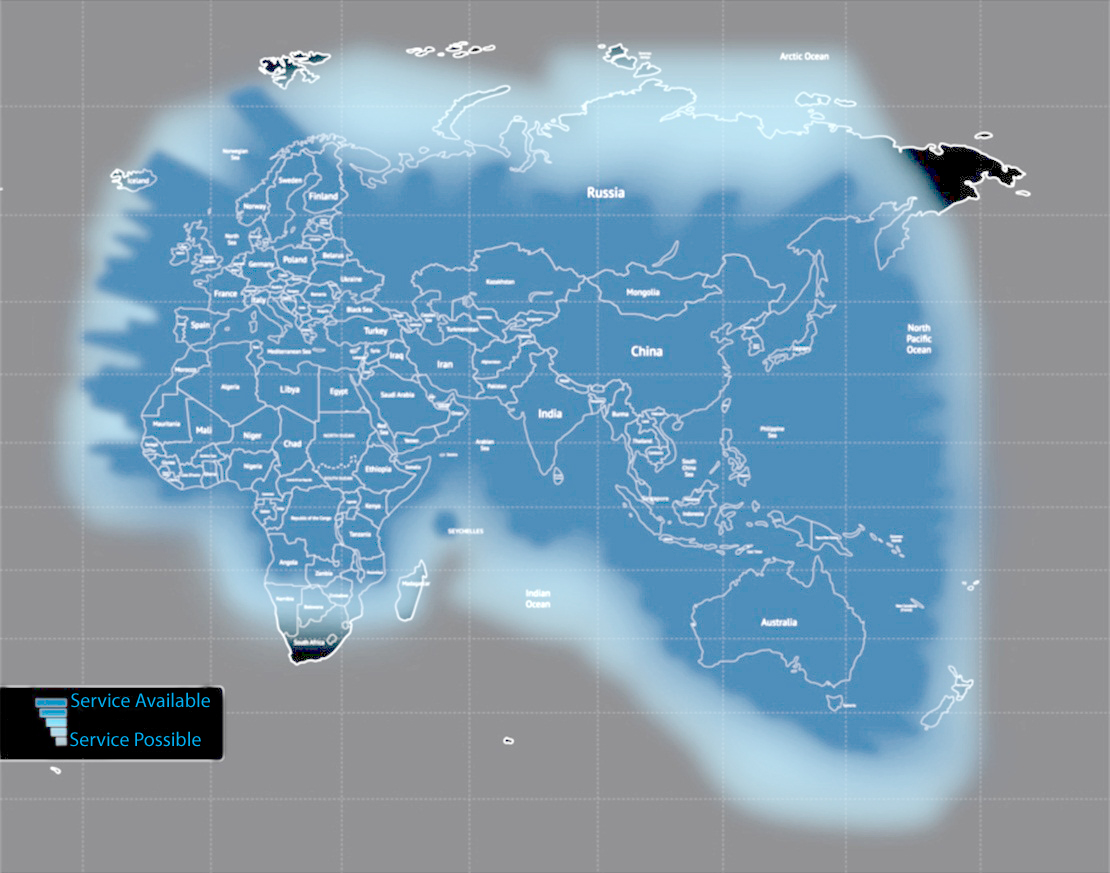 Product Reviews
This product hasn't received any reviews yet. Be the first to review this product!