SatStation Isat Pro Wi-Fi Docking Station for the IsatPhone Pro Satellite Phone
The SatStation Isatphone Pro Wi-Fi Dock gives you access to your emails virtually anywhere in the world. This dock comes with everything you need to get up and running. No additional antennas or cables needed, everything comes in the box. Simple in design and gives excellent voice quality over the privacy handset or optional Blue Tooth phone. The dock increases the iSatphone signal strength which is sometimes needed to establish a successful data call.
This product is compatible with IsatPhone Pro Satellite Phone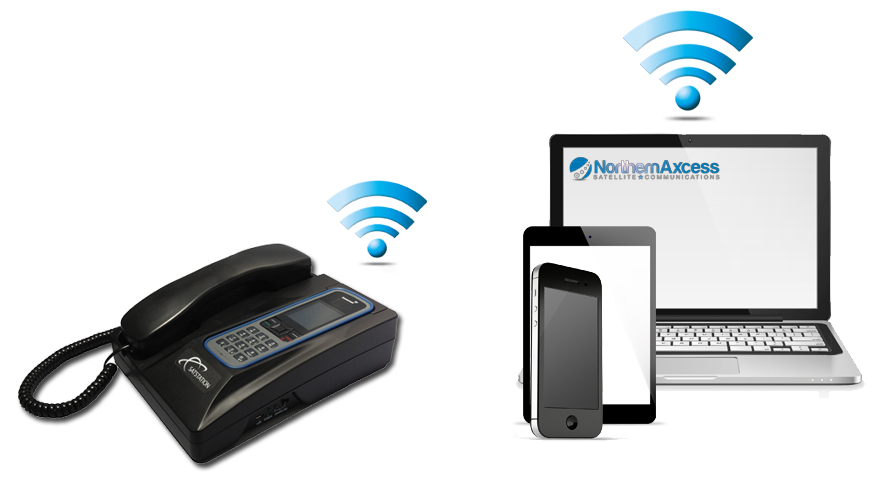 DESIGN
. Desktop design or wall mounted
. High quality ABS Plastic
. Manual plug in to eliminate breakage
. On/Off Charge Button
. Optional 2 way speakerphone
. Built in Wi-Fi for email

ANTENNA
. Increases Signal up to 20%
. Dimensions 4 ½ x 2 ½
. Single Coax 6 meters (19 feet) TNC & N Connector
. Pole Mount
. Handles Any Outdoor Conditions
Wi-Fi on Board Powered by SatStation
With your Isatphone docked in the Satstation dock, you now have an instant Hot Spot. This will give your site full access to email, weather, GRIB files and light web browsing. Also use your favorite device such as iPhone's, laptop and Andriod products.

BUILT IN WI-FI
. Connect you laptop, iPhone, iPad or Andriod
. Send and receive compressed email
. Built in Firewall
. Download Grib weather files
. Uses Xgate technology
. Connect up to 70 feet away
Box content of the SatStation Isat Pro Wi-Fi Docking Station
---
. Docking Station
. Extreme Outdoor Antenna
. Power Cable
. 19 Feet of Antenna Cable
. Privacy Handset
. Mounting Hardware
Specifications
Part #SAT-ISATDOCK-WIFI 9-32V DC Input . -20 ° C to +55 ° C temperatures . Humidity Range 0-95% . Dock: 8 ½ x 6 ½ x 2
Product Reviews
This product hasn't received any reviews yet. Be the first to review this product!