Posted by NorthernAxcess Satellite Communications on 29th Mar 2016
The world's first BGAN M2M terminal designed to operate on both Inmarsat BGAN and cellular 2G/3G/LTE networks.
The release of the first Explorer M2M (Machine-to-Machine) comes early this 2016, the BGAN Cobham Explorer 540 Terminal , operates on both BGAN (Broadband Global Area Network) and 3G Cellular network. It's also a full-featured BGAN class 2 terminal for satellite Internet connectivity anywhere within the Inmarsat coverage map. When using the optional Explorer 3G modem, the BGAN Explorer 540 is turned into a true dual-mode terminal.
This brand new terminal delivers unique failover capabilities with its innovative automatic switching between the BGAN network and the cellular network, providing and securing the continuity of M2M IP data transfer. It also offers exclusive service availability for organizations transferring big amounts of data in real time through their M2M networks.
The BGAN Explorer 540 Terminal as the only one that works with a dual-mode operation will provide flexible and cost-effective communication service through its M2M data communication cost-control depending on the location of the installation and service quality and availability.
Designed for various applications including IP SCADA for data backhaul, asset tracking, real time surveillance and remote telemetry, delivered through its real time M2M communication. The Explorer 540 comes with the same reliability that has made Explorer to be a leading name in the land mobile BGAN and VSAT sectors, as it is based on the latest, most innovative, generation of the Explorer technology platform that was introduced by the well-known Explorer 510 BGAN terminal.
Benefits of the Cobham 540 BGAN Terminal
This terminal will include no minimum connection charges, free over the air software upgrades and all the BGAN M2M remote management features. It will also be a Type Approved BGAN Class 2 terminal and remarkably suited for BGAN Link services.
It is light weighted as it only weighs 1.6 kg and small as only 20 x 20 cm, making this the smallest BGAN M2M terminal on the market. It is also known for its hard, dust and water-proof, durable case making this terminal a perfect choice for any kind of outdoor installation.
BGAN 540 M2M KEY Features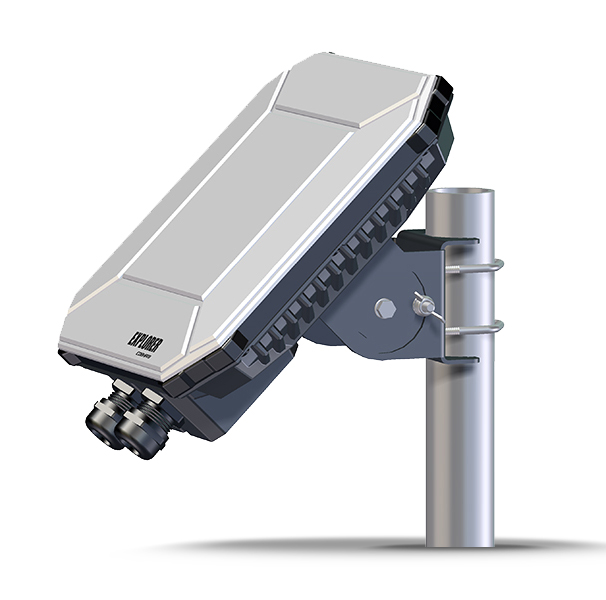 EXPLORER 540 is BGAN M2M certified and BGAN Class 2 Type and approved for services such as BGAN Link.
Remote management of the terminal via SMS including configuration, debugging, and access to the web interface
The optional cellular 2G/3G/LTE Modem is an integrated part of the design.
Automatic failover between BGAN and the cellular network that ensures continuous connectivity.
Lightweight and rugged IP66 design ensures durability for outside mounting - no enclosure needed
Pole mount included in the package.
Simple to set up and operate.
Versatile power options with both Power over Ethernet (PoE) and 10-32VDC input.
Two cable glands for easy installation of standard power and Ethernet cables into the back housing
Learn more about the Cobham Explorer 540 BGAN Terminal Airtime Plans.
NorthernAxcess highly recommends the BGAN Explorer 540 for being the first and only one to bring the M2M technology to the BGAN network that also works with the 3G network, making this terminal a very versatile one. We already know the great reliability from the previous Explorer BGANs and we are pretty sure this one follows the same road as its predecessors.
NorthernAxcess.com recommends the purchase of this cost-effective terminal to those who wants a reliable yet versatile satellite internet communication with a strong M2M real time data transferring working on any location you would like to go.
We believe this is the most awaited BGAN terminal of the year and we have it for you, just visit www.northernaxcess.com to make your purchase and we will give 24/7 support on this or any item, by the experts on satellite communications. For more information, you can contact us at 1-877-299-9931 or email us at info@northernaxcess.com.