Posted by NorthernAxcess Satellite Communications on 22nd Nov 2015
NorthernAxcess Is Now An Official Iridium Authorized Service & Repair Center for Satellite Phones In The USA & More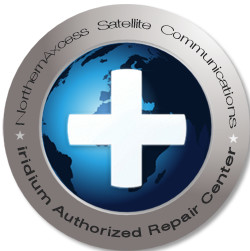 After working with iridium now for months, NorthernAxcess has now been announced as one of iridium's Authorized Repair Centers in the USA and Beyond for iridium out of warranty satellite phones.
NorthernAxcess has a history of iridium satellite phone repair in which our technicians have many years of technical expertise that have both trained other companies in the past by helping them understand how to service and maintenance iridium satellite phones, but also have repaired other companies satellite phones for many years in which we have helped other companies build or provide a service and repair center to their own customers.
As of now we service many government, state, and county police departments, as well as many other large corporations, and organizations. So we will be not just service and repairing iridium satellite phone but also studying trends, and much more that will get reported to iridium.
If you have an iridium satellite phone that is having problems feel free to call us for over the phone support firsst, and if it's something that will need service or repaired then we can get you an RMA #, and you can click on this link to fill out or Download our RMA form to include in your package with the satphone your sending in.
All of our info is also on our RMA Form above as well as at our 'Contact US' page, adn on our 'Satellite Phone repair' page.
---