Posted by NorthernAxcess Satellite Communications on 29th Mar 2016
Thuraya released two new products with brilliant concepts, the Thuraya Satsleeve Plus and Thuraya Portable Hotspot.
Let's begin describing the Thuraya Satsleeve+, this is not just an upgrade from the previous Satsleeve, it completely redefines the satellite smart phone technology. Its new design improves the obstacles from its predecessor since it has become a universal smartphone satellite adapter that is compatible with various iOS and Android models. Now you can fit more smartphones than ever before such as the iPhone 4, 5 or 6, Samsung Galaxy or other Android devices to a unique adapter.
Now let's get into the Thuraya Portable Hotspot, the SatSleeve Hotspot is a portable Wi-Fi Hotspot that come with a stand included, that makes it possible to keep your smart phone and your satellite unit separate. What makes this device really attractive is its portability and reliability. This great feature of the Thuraya SatSleeve Hotspot gives you the ability to leave the Hotspot outside in direct line of view of the satellite, while your smart phone remains inside a tent, camper, or van. Normally it is not possible for a satellite phone to make and receive calls unless it has clear and uninterrupted view of the satellite, because the SatSleeve Hotspot creates a Wi-Fi signal your smart device can work indoors.
---
What can you do with the Thuraya SatSleeve Plus & Thuraya Portable Hotspot
You can turn your smartphone into a satellite phone, use your phone while outside mobile coverage areas. the new SatSleeve+ and Thuraya portable Hotspot allows for voice calls, text messages, send & receive email and app access such as Social Media, Instant Messaging, information apps and many more while you're off the grid.
Other feature that SatSleeve+ and SatSleeve Hotspot is that both come with a programmable SOS call button that works even if your smartphone isn't connected. The SOS button will make an outgoing call to a predefined number.
Simply connect your smartphone via Wi-Fi to the satellite unit and stay connected!!!
---
Thuraya Satsleeve Plus & Thuraya Portable Hotspot Coverage
Thuraya' s reliable and uninterrupted satellite network enables you to stay connected via satellite mode anywhere under its coverage area across Europe, Africa, Asia and Australia . Thuraya SatSleeve+ & Thuraya Portable Hotspot works either with a Thuraya SIM card or with a GSM SIM card from any of the 360+ Thuraya roaming partners worldwide.
So which one should you get, well, we recommend you to buy the one that will fit your needs. Get the Satsleeve Hotspot to use indoor for free mobility of your smartphone and get the Satsleeve+ to use outdoors or while driving or sailing. Either way you will enjoy all the smart features this two devices have to offer.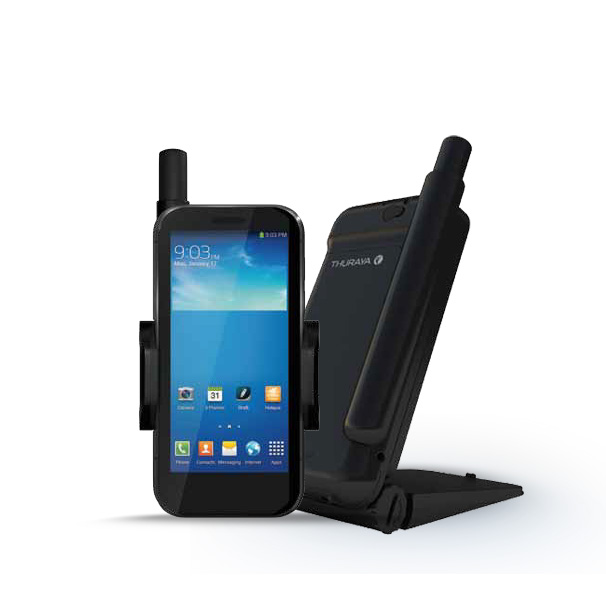 Learn more about the Thuraya Airtime Plans.
You can buy both of these devices at northernaxcess.com and receive 24/7 Support from the experts in satellite communications. Call us at 1-877-299-9931 or email at info@northernaxcess.com for more information.