Posted by NorthernAxcess Satellite Communications on 17th Apr 2014
Inmarsat's new IsatHub and what to know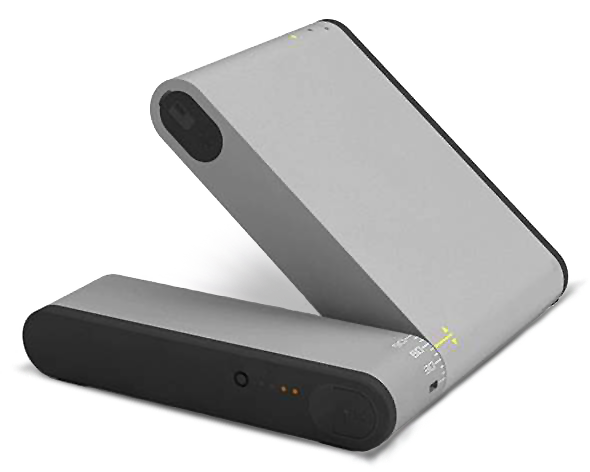 Inmarsat has let the world know of their plan to release their new device called the IsatHub. This will be their answer to the satellite industries releasing of satellite wifi hotspots, such as iridium's new GO planned to be for sale by June 1st. The IsatHub also has a release date of around the same date however, they have been much more quiet on the details.
As of now they have had a press release focused around the industry of journalism, and reporting. The new IsatHub will also be around the same size as the iridium GO, and also provide you with all the same types of features, such as downloading an App from the AppStore, or Android Store and connecting your smartphones, and tablets to the Wifi hotspot to do things like send pictures, emails, update social media, and of course make voice calls all within the worldwide coverage of the inmarsat satellite network. However the one thing that the IsatHub will do is give you the ability of a 3G type speed internet connection at around 384 kbps. So basically this device will give you a complete internet connection wherever you are in the world, so if your a journalist, or someone that travels a lot for work, or needs to have the ability to stay connected at high speeds without a bulky device, such as professional hiking guides, then this will be your next generation device.
The IsatHub has been designed by a company called AddValue, who is also known for their Wideye Sabre unit that at the time was also about the smallest high speed internet terminal, but now times are changing drastically, and satellite communication is coming into a new era of smaller and faster equipment.
Inmarsat has also released their IsatPhone 2, which has the uniqe ability of letting you get incoming call alerts while the antenna is stowed, which makes it the only device that can do that. They have also just recently released their new BGAN HDR service with the Cobham Explorer 710, which has been said to give you speeds of up around 800 kbps. For major news reporting teams that need to get their news up and running in real time from all over the world, ..this, will prove to be a major leap forward in corporate journalism. An exciting year for all satellite network systems to say the least.
Inmarsat has always had a technological edge in the industry, and now with their IsatHub, they are once again proving that they will continue to be cutting edge when it comes to "keeping the world connected".
For more info on price, and release dates, feel free to contact NorthernAxcess 877-299-9931, or at support@northernaxcess.com. You can also sign up for our newsletter which will give you all up to date news on satellite communication equipment and services. you can visit the website here at NorthernAxcess.com