Beam Iridium Pole Whip Antenna - RST714



Beam Iridium Whip Antenna (RST714) allows an Iridium handset or terminal to be used inside any Vehicle, Vessel or Fixed Building with raised mounting profile above obstructions. The cable supplied with the antenna is to the maximum specified length to avoid any loss of signal and maintain call quality. This antenna is recommended for extreme environments where fixed and high profile clearance is required and "whip" flexibility to avoid damage.
---
Typical Installations for the Beam RST714 Antenna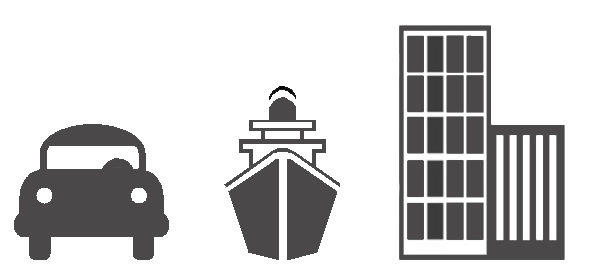 Vehicle Antenna Installation: The ideal position for any vehicle-mounted application is to take advantage of the greatest ground plane from the surface of the vehicle. This antenna is recommended for 4WD / RUV and Truck applications where a rugged antenna giving the highest possible clearance of the roof line is required and can be easily fitted to the bull bar of a vehicle.
Marine Antenna Installation: The antenna must be installed without obstruction of other instruments or structures. The antenna must not be positioned within range of radar equipment or other RF interference. This antenna can only be used for temporary marine applications; You have to use RST710 Antenna for permanent marine applications.
Fixed Site Installation: The antenna must be installed without obstruction of other buildings, chimneys or other structures. Consideration should also be given to the surrounding environments such as large trees, mountains or other buildings.
This antenna is designed to work with Beam, Iridium, Pivotel, AST and other party suppliers products.
---
Box Contents
---
Iridium Bull Bar Whip style Antenna with 5.0m (16.4ft) LMR240 cable tail
1/18 in nut and washer to secure the antenna to the mounting surface
---
Iridium Whip Antenna Features
Iridium approved

Designed for harsh environments

Small and lightweight

Easy to Remove and Refit for vehicle changeover.

Hermetically sealed.

Air, Corrosion, Water, Dust Proof
Specifications
RST714 Iridium Antenna Specifications Overall Size: 720mm(28.8in), being Radome 166x25mm(6.6x1.0in), Pole 454x12mm)18.1x0.5in), Spring Base 100x25mm(4.0x1.0in) Mounting Bolt Size: 1x 1/18 threaded Mounting Hole Size: 17.0mm Dia Weight with cable tail: 566g(20oz) Frequency: 1616 – 1626 MHz Finish: Weatherable Polymer Black Axial Ratio: 3.0db Max at bore sight Impedance: 50 OHMS VSWR: < 2.0 : 1 Power handling: 20 Watt Altitude: 20,000' Connector: SMA-Male Colour: Black Operating Temp: Celsius -40° to +85° or Fahrenheit -40° to 185° Polarization: Right Hand Circular Cable: Includes 5m or 16.4 feet of LMR240 attached Part #: RST714
Product Reviews
This product hasn't received any reviews yet. Be the first to review this product!